News & Events

Get Ready for the "Virtual" 2020 Holiday Crafts Boutique!
After 67 years, and having raised hundreds of thousands of dollars for the Society, a beloved tradition will prevail.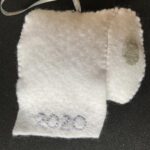 With hundreds of items already filling craft rooms and storage boxes, our Craft Group got even busier.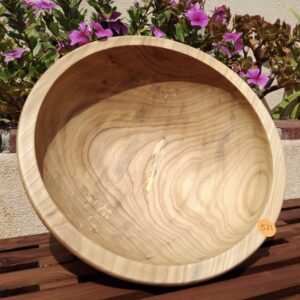 Members are cataloging their wares, staging photos and  building an online store scheduled to go live for four days, November 9 through 12, at solanabeachcivicandhistoricalsociety.org. 
Our entire website has been updated and upgraded to support the online shop, where you can — as always— buy one-of-a-kind, handmade gifts using Pay Pal or a credit card.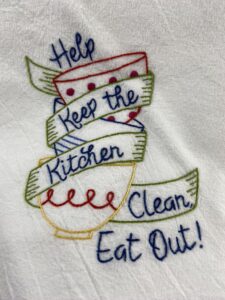 Items will be batched and packaged for each buyer. Purchases can be collected November 14 via "contact free" drive-through at the La Colonia Community Center.  Home deliveries to local-area addresses are available with a $10 donation to the SBC&HS Scholarship Fund.
Here's a sneak peek at just a few of the items  being listed, with detailed descriptions, for our e-commerce era!
You'll also be able to pre-order holiday poinsettia for December pick-up from the SeaWeeders.

Learn About Critical 2020 Ballot Issues
The League of Women Voter's North County San Diego  provided Society members and guests with a live Zoom Question and Answer session on 2020 General Election ballot measures on Friday, October 9th.
You can continue to view the League's  prerecorded Pros and Cons presentation, a nonpartisan, unbiased summary of each state and local ballot initiative, the financial impact of the proposition, key supporters and opposition, and financial contributions made in support of or opposition to the measure. The full presentation is available now on the League's You Tube channel.
Society Awards Two College Scholarships to Local Teens
Ryan Luther, 18, and Sarah Senteno, 17, each were awarded $1,000 scholarships from the Solana Beach Civic & Historical Society this summer. In recognition of their accomplishments during a difficult and somewhat truncated school year to pandemic restrictions, the Society also awarded each student an additional $500.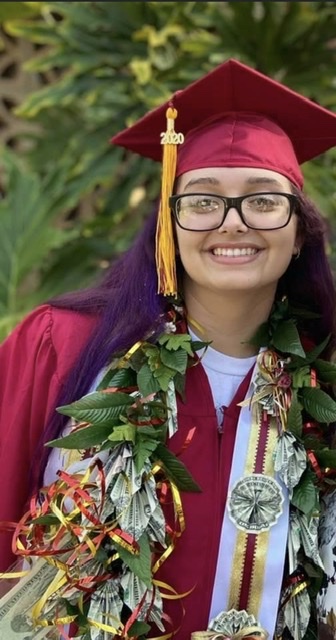 Sarah Senteno is a fourth-generation member of the Robert "Chuckles" Hernandez family of La Colonia de Eden Gardens and will be the first on either side of her family to go to college. She plans to attend Cal State University, San Marcos and study criminology and criminal justice, with a long-term goal to join the Federal Bureau of Investigation. "I want to help people and help to protect my community," Sarah says, adding that recent racial justice demonstrations have firmed only that resolve. Sarah graduated from Torrey Pines High School, where she worked in the cafeteria and was active in AVID (Advancement Via Individual Determination).
Ryan Luther graduated from Santa Fe Christian Schools, where he maintained a 4.5 grade point average while playing four varsity sports, as well as participating in the robotics and academic team. He also was a founding member of the schools' math tutoring Club. You may have seen him dressed as a penguin at the annual Solana Beach holiday tree lighting.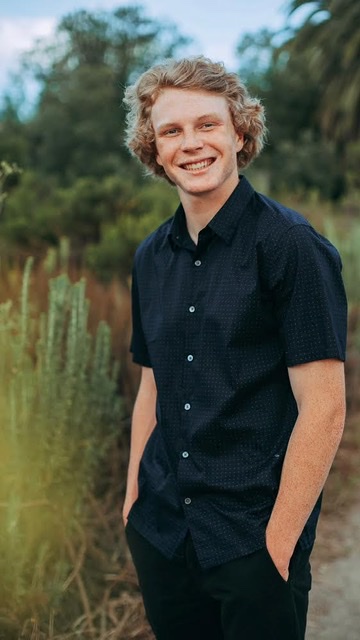 Ryan has committed to the University of Southern California (USC), where he plans to study aerospace engineering with the goal of joining the National Aeronautics and Space Agency or a private space travel company. He says his interest in space travel started while making model rockets with his father and he closely followed the recent Space X launch and transfer of U.S. astronauts to the International Space Station.
Both students said the initial weeks of online learning were a little difficult after pandemic restrictions and state "shelter at home" orders shuttered their schools.  "We had all of the work, but none of the fun," of their senior years, Luther noted.  Still both committed to attending online classes, completing homework assignments and keeping their grades high. Sarah and Ryan and their families participated in "drive by" graduation ceremonies at their respective campuses.
Since 2014, the Society has awarded annual $1,000 scholarships to deserving high school graduates heading to college. A total of 14 scholarships have been awarded over six years. 
General Meetings Suspended due to Pandemic Precautions
In line with public health and government officials' requests to help slow the spread of the novel coronavirus and the Covid-19 disease it causes, the Society will suspend General Meetings until further notice. Your Board of Directors continues to meet via conference and video calls.  We will continue to distribute our newsletter by email at the start each month. If you have suggestions for articles, or would be willing to share information and photos about how you are coping in these historic times, please email solanabeachhistoricalsociety@gmail.com
Meanwhile, here's a look back at some of our community gatherings in 2019-20.
Ember String Quartet entertained members at February General Meeting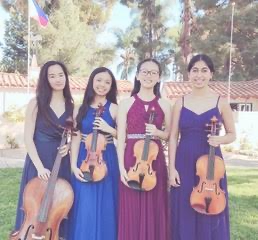 The Ember String Quartet is made up of Stacy Widyono (15, violin), Chisato Kamakura (16, violin), Maya Rosenbaum (15, viola), and Josephine Kim (17, cello). These young musicians are members of the Mainly Mozart Youth Orchestra directed by Hernan Constantino, but what bonded them is their dedication and passion for music. They have been successful individually, winning many awards and recognitions throughout their young careers. Together as an ensemble, they recently won First Place in the San Diego Branch VOCE competition within their age category, qualifying them to compete in the statewide competition in April.
Record sales at the 2019 Holiday Boutique!
The November Holiday Boutique raised more than $7,500 through sales of hand-crafted items and vintage treasures! Our biggest annual fundraiser, we estimate that the Boutique (and its predecessor events, dating back to 1953) has generated $200,000 or more to support the Society's contributions to Solana Beach.
Big turnout for September 2019 Bar-B-Q in the Park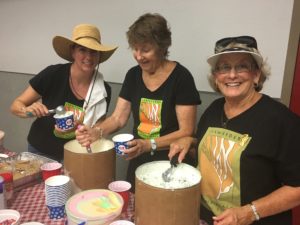 There were smiles all around when more than 100 old friends and new Society members enjoyed our Sept. 6, 2019 Bar-B-Q and Ice Cream social at La Colonia Community Center.
Was it the new Sundae Station, sponsored by the SeaWeeders, or the entertainment, provided by Hey JoJo Productions' talented teens, that sparked these grins? Maybe it was just the joy of gathering our wonderful community.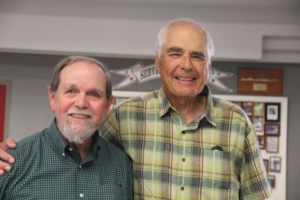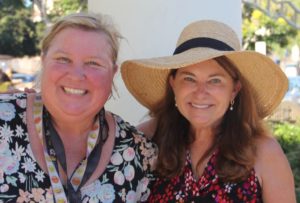 Budding Artists and Journalists Won the 2019 Solana Beach Skatepark Challenge
Four budding video documentarians and five young artists took home the top prizes in the Solana Beach Skatepark Pre-opening Challenge, sponsored by the Solana Beach Civic & Historical Society and Surfride. The challenge invited 6th, 7th and 8th graders who attend schools in the city to compete in two contests — no helmets required.
Create artwork for a skateboard deck that conveys the importance of the new skatepark to the community and the athletes who will use it, as well as the importance of its location in La Colonia de Eden Gardens, Solana Beach's first neighborhood. Or,
Develop a video documentary on the long history of the skatepark, from idea to the grand opening on Saturday, April 27, 2019.
In the video category, Cleo Krems, a Skyline School 6th grader, took home the $250 first place prize. A team of Earl Warren Middle School 8th graders each earned $100 runners-up prizes — Danika Blease, Tanner Phillips and Robert Schmidling.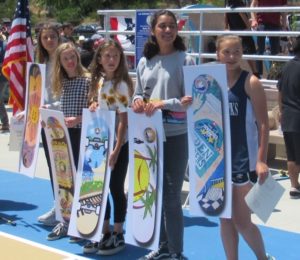 In the deck design competition, Camden Cassara, a 7th grader at Earl Warren, was the first place winner.
Runners-up were Avery Austin, Lauren Prior and Kathryn Reese, all also 7th graders at Earl Warren, as well as Cristina Milne, in grade 7 at Saint James Academy. Each received $100 prizes.
Contest judges also awarded $50 special recognition prizes to two more Earl Warren 7th graders: Dylan Flynn, for his clever photo montage deck art that incorporated some of Solana Beach's iconic curved rooflines, and Eli Shiah, for a catchy skatepark tagline: "Where the ride meets the tide."
Challenge judges culled through more than 50 entries to choose the winners.